Although all the projectors have been on the stray humpback whale between Québec City and Montréal, this individual is not the only one to have occupied the Quebec Marine Mammal Emergency Response Network (QMMERN).
As of June 4, the Network had identified more than twice as many new cases as last year at the same date. This uptick may or may not be caused by an actual increase in the number of dead or vulnerable marine mammals. Rather, it might be linked to the measures put in place to contain COVID-19. On account of these measures, more people are probably roaming the shores of the St. Lawrence, making any stranded or drifting animals that much more likely to be discovered. This higher number of cases might also be explained by the fact that the Network is now better known to the public than it was a year ago. An overview of the most recent cases handled by QMMERN's call and response centre…
Harassed seals
For harbour seals, the pupping season is in full swing. The Network has been receiving numerous calls from citizens wanting to come to the aid of pups (baby seals) observed alone at the water's edge. Even if these little animals may seem distressed at first glance, there is usually nothing to be concerned about. It is perfectly normal for young seals to be alone on the shore (article in French). To avoid causing unnecessary stress, prematurely breaking the bond between mothers and their pups, or transmitting or catching a disease, it is essential to maintain a distance of at least 50 metres from any seals that you see. This is the best way to help them survive!
Young fin whale stranded on Anticosti Island
On May 30, 2020, fishermen from Anticosti Island discovered the carcass of a beached whale measuring nearly 10 metres long. They immediately contacted a Network volunteer, who forwarded us a few photos. It was a fin whale. One interesting finding regarding this young animal is that it showed marks of entanglement. At the request of Fisheries and Oceans Canada and the Mingan Island Cetacean Study (MICS), one of QMMERN's member organizations, the volunteer who sent us the photos went to the site to collect skin, fat, muscle and baleen samples. Subsequent analysis might provide some clues to the causes of this young male's untimely death.
Whales adrift
Two drifting beluga carcasses in the Gulf of St. Lawrence were reported to us by Fisheries and Oceans Canada officers, who were conducting flights over the area as part of a North Atlantic right whale monitoring program. Due to their considerable distance from the coast, these carcasses cannot be sampled or recovered.
The Network has also received a few reports of drifting minke whale carcasses in the Gaspé Peninsula. How many are there? Hard to say, given the lack of visual documentation. In any case, one minke whale carcass washed ashore on the banks of Newport's Anse aux Îlots on June 7. Samples were taken from the carcass. On June 9, the presence of another minke whale carcass adrift in Chaleur Bay was also confirmed via photos sent in by an observer.
Public participation is absolutely essential for the Network to fulfil its mission. If you discover a dead or vulnerable marine mammal, please call 1 877-722-5346.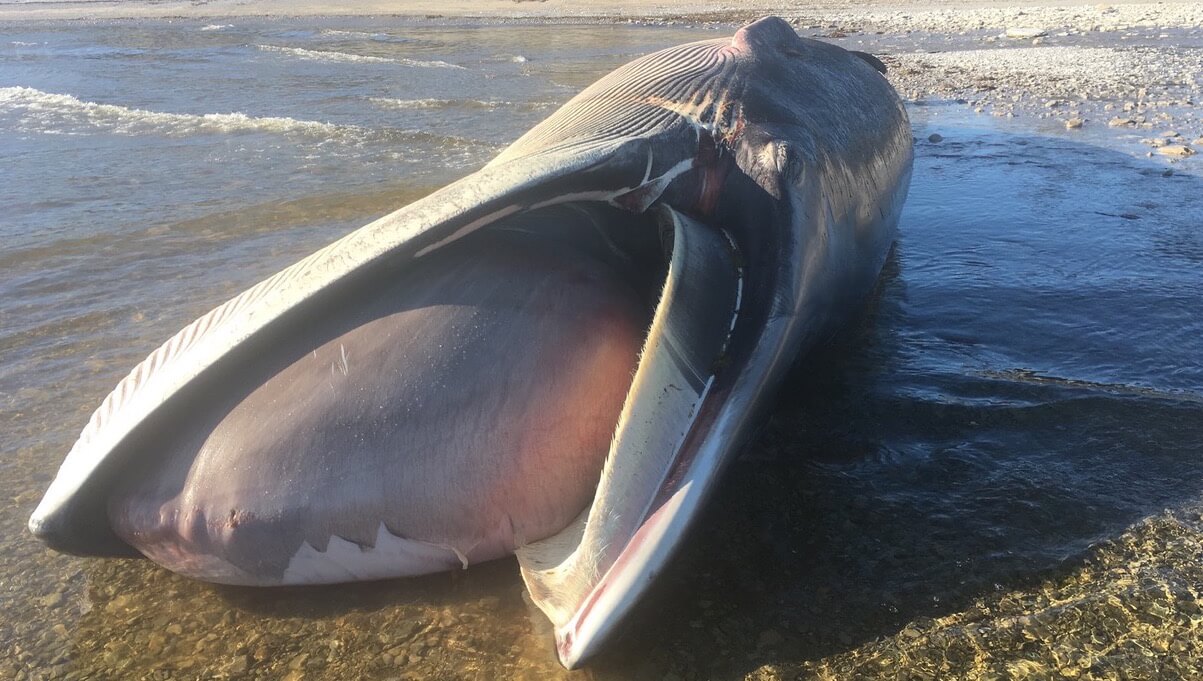 Fin whale stranded in Anticosti © Adam-Lemay Gaudet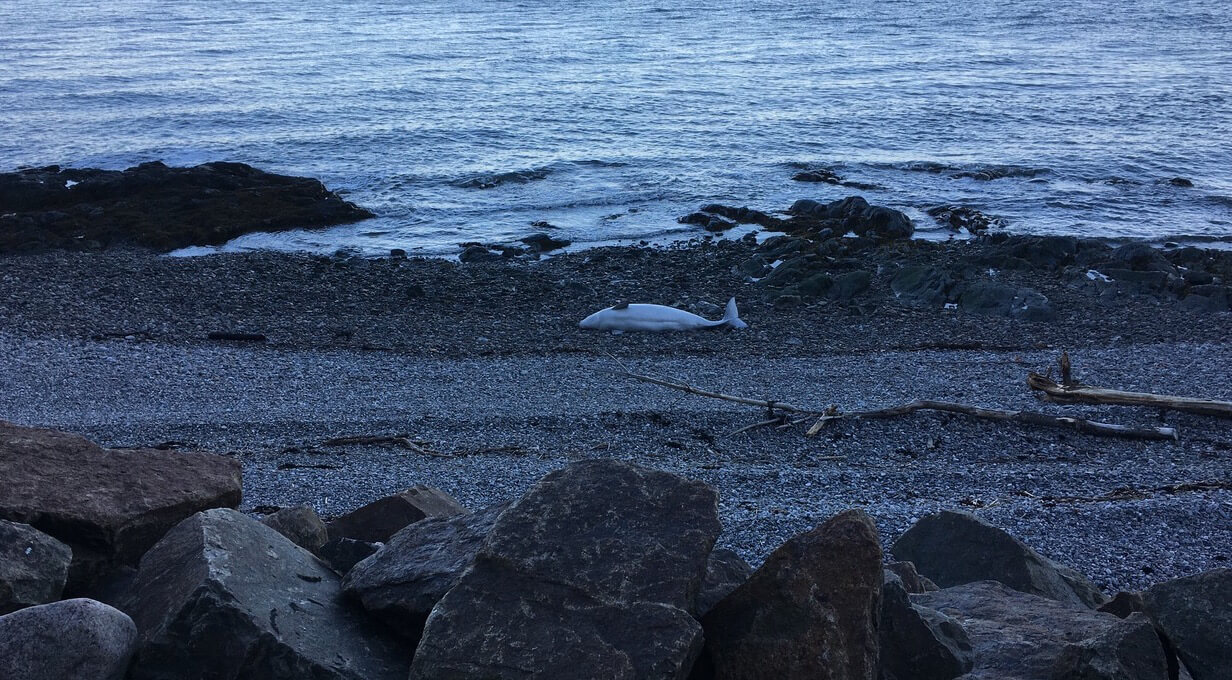 Beluga carcasse found in La Malbaie on May 23rd © Annie Moisan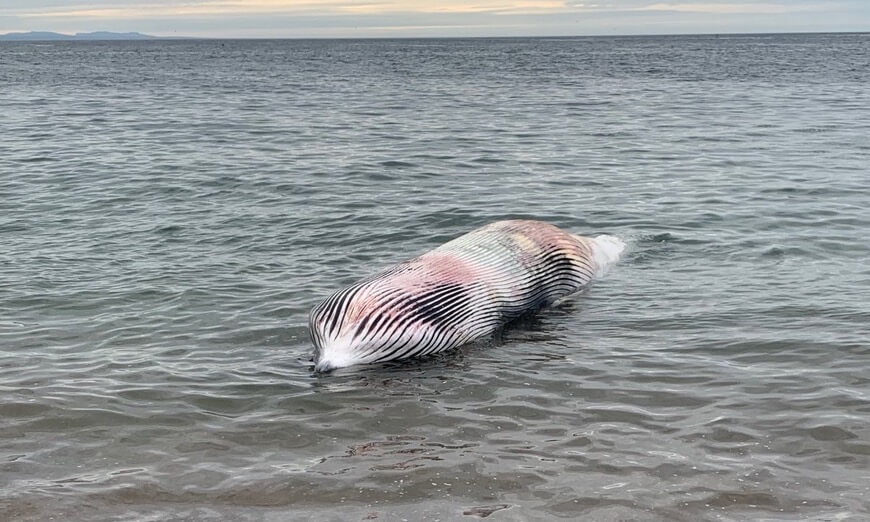 Minke Whale stranded in Newport © Ariane Cyr