A beluga carcass washed ashore in Matane late in the day on May 15. This is the first case this year involving a beluga reported to the Quebec Marine Mammal Emergency Response Network. The animal measures approximately 3.40 metres long and is light grey in colour. The animal had not quite reached full adulthood. The carcass shows damage at the genital slit, making it impossible to visually confirm whether it is a male or a female.
The beluga carcass recovery program is in its 37th season this year. This spring is different, however. In response to the exceptional circumstances imposed by the pandemic, researchers from Fisheries and Oceans Canada and the Faculty of Veterinary Medicine at the Université de Montréal suspended the beluga carcass recovery program in late March. However, this first carcass was able to sampled on site by Carl Guimond of FILMAR.  Samples taken include skin, muscle and fat, the liver and part of the jaw in order to recover the teeth.
The latter are used to determine the animal's age by analyzing growth rings. The other samples can provide information on the animal's sex, genetics, contaminants or pathologies present, etc. Various organizations, universities and government departments use these samples for conservation-oriented scientific research projects.
If St. Lawrence belugas receive so much attention, it is because this population is endangered. Monitoring mortalities is therefore crucial to ensure the survival of individuals.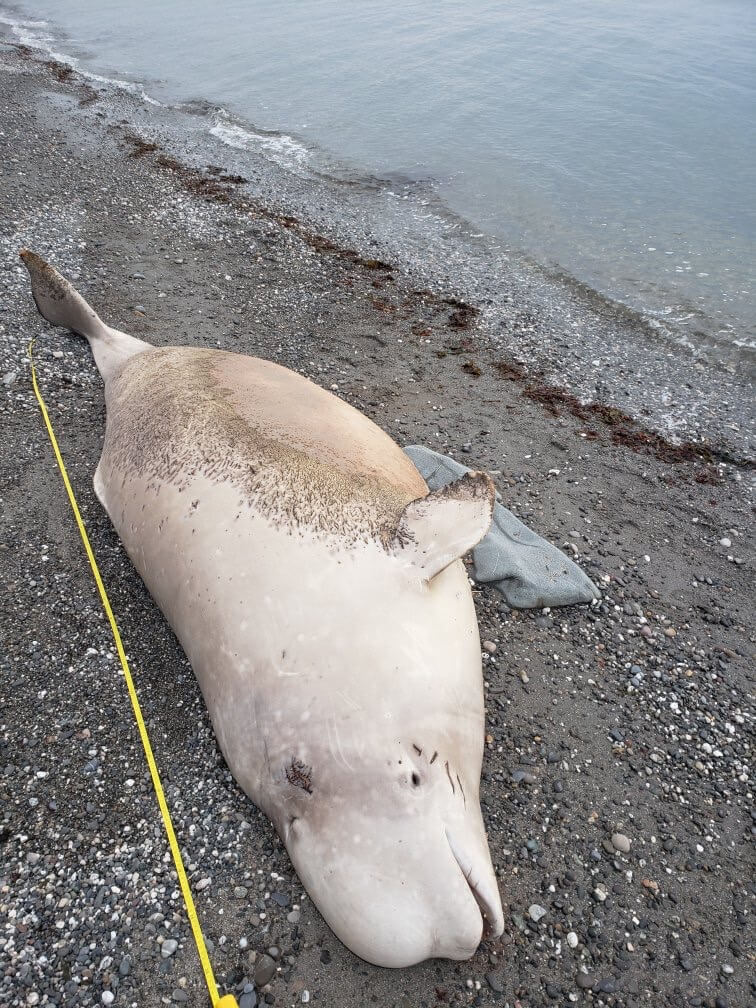 © Pierre-Luc Morin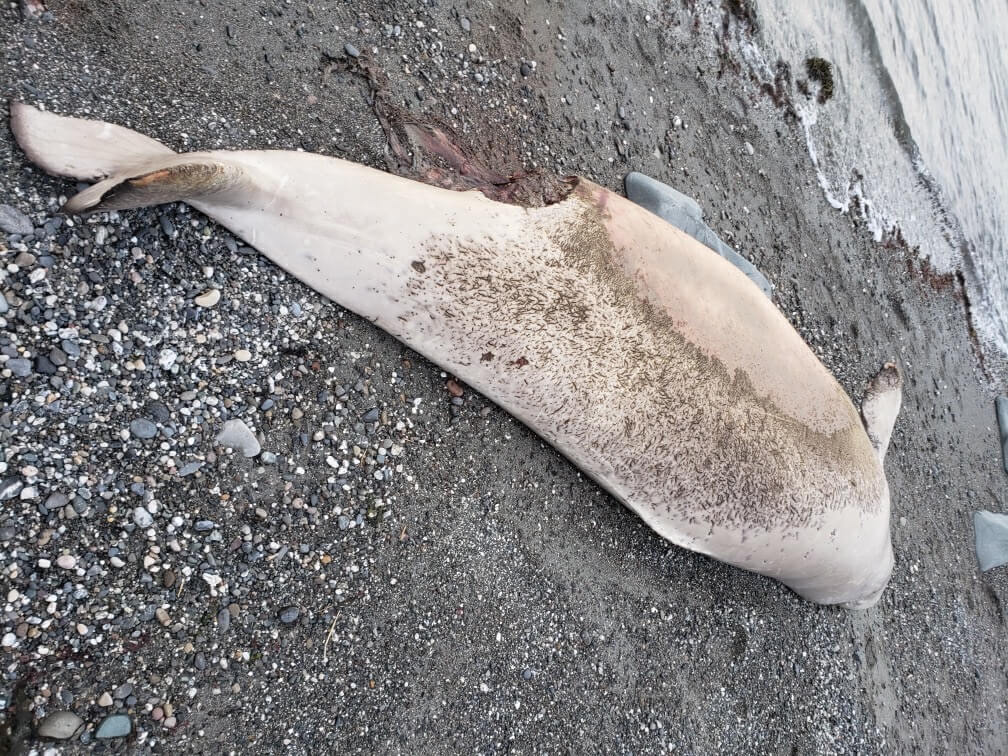 © Pierre-Luc Morin