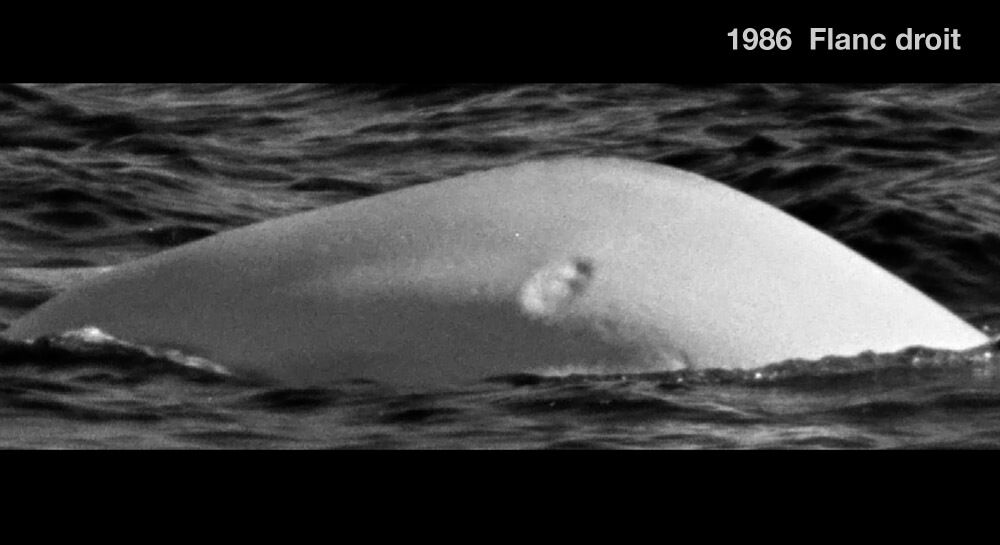 Adopted by Teleglobe Canada and employees
ID number

DL0022

Sex

Unknown

Year of birth

Before 1974

Known Since

1986
Distinctive traits
Cet animal est connu du flanc droit seulement. On y trouve une cicatrice concave en forme d'œuf en dessous de la crête dorsale. Sa crête présente également quelques petits détails.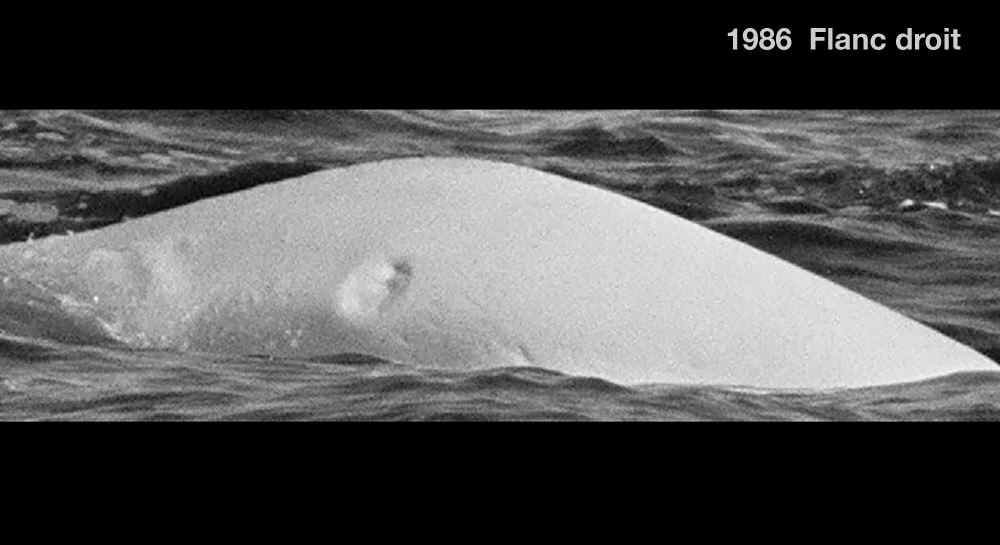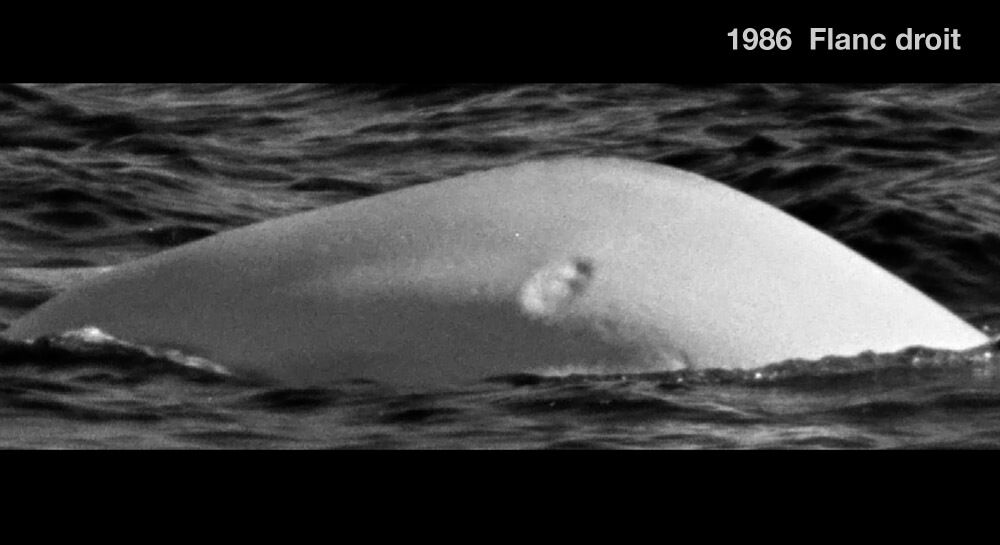 Life history
Lors de notre première rencontre en 1986, Ashoona est déjà tout blanc. Il serait donc né avant 1974.
Malgré une marque évidente, Ashoona a été observé que deux fois. Les données ne nous permettent pas de déterminer son sexe ni son air de fréquentation pendant la saison estivale.
Ashoona fait partie des premiers bélugas identifiés par le GREMM dans le cadre du programme de recherche de photo-identification. Les fiches individuelles élaborées à partir de ces observations permettent d'étudier les habitudes, le succès reproducteur et l'organisation sociale des bélugas. L'analyse génétique des biopsies de bélugas connus permet d'identifier leur sexe et d'étudier leurs liens de parenté.
Observations history in the Estuary
Years in which the animal was not observed Years in which the animal was observed
Latest news
Nous voyons Ashoona pour la dernière fois le 4 août 1990. Que lui est-il arrivé? Est-il mort? Est-il demeuré invisible à l'œil du chercheur pendant tout ce temps? Impossible de savoir pour le moment. Chose certaine, son histoire demeure une source d'informations précieuses pour nos connaissances sur cette population fragile.
Sponsor
Teleglobe Canada and employees adopted Ashoona (1989).