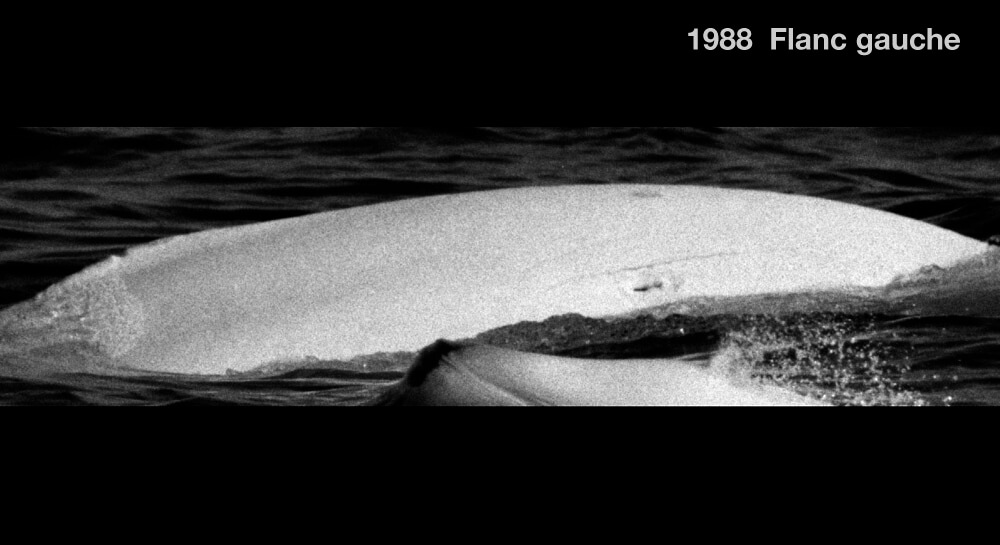 Adopted by the employees of Hydro Québec, région Montmorency, and their family
ID number

DL0039

Sex

Unknown

Year of birth

Before 1976

Known Since

1988
Distinctive traits
Seul le flanc gauche de Baladin est connu. On y trouve trois cicatrices sur le pédoncule et une encoche dans le milieu de la crête dorsale.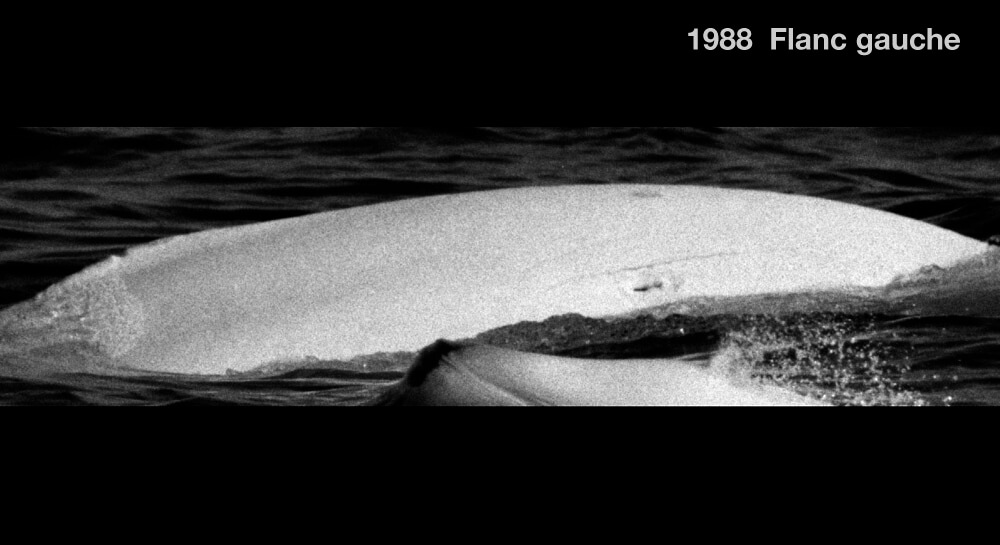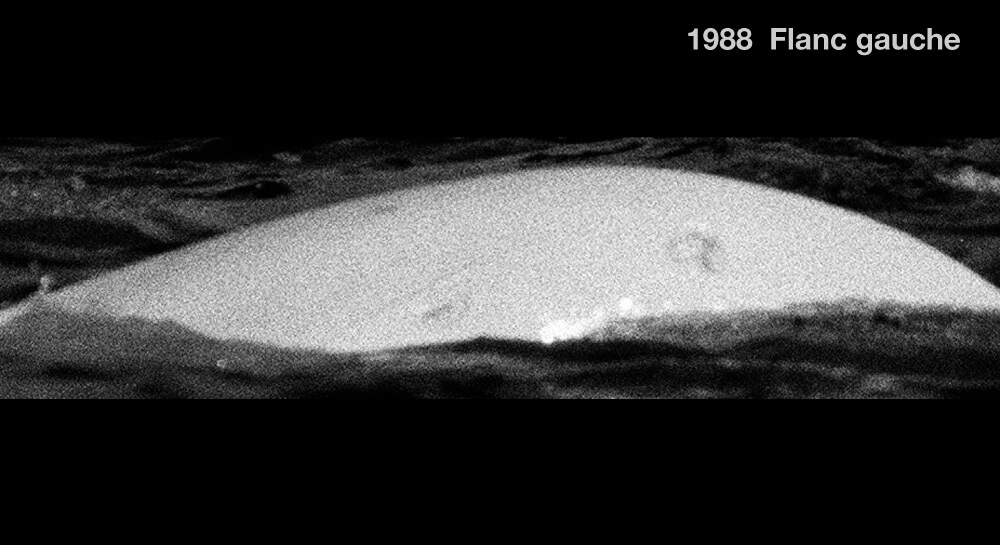 Life history
Observé une seule fois en 1988, Baladin était complètement blanc. Il est âgé d'au moins 12 à 16 ans.
Les données récupérées d'une seule observation ne nous permettent pas de déterminer son sexe ni son aire de distribution estivale. À l'âge adulte, il existe une forte ségrégation entre les mâles et femelles. Les femelles vivent en communauté avec les jeunes et les mâles se trouvent souvent dans des troupeaux unisexes.
Baladin est observé une seule fois : le 8 août 1988 au large de la pointe à la Carriole, près de Tadoussac. Il se trouve dans un petit groupe avec six bélugas, dans un plus grand troupeau d'adultes. Parmi les bélugas qui l'accompagnent : Alpha et Oreillette.
Oreillette
Blanche-Neige
Twik
Observations history in the Estuary
Years in which the animal was not observed Years in which the animal was observed
Sponsor
The employees of Hydro Québec, région Montmorency, and their family adopted Baladin (1989).