You don't always need to see whales live to fall under their charm. Thanks to the selection of books (all in French) put together by GREMM – all of which are available at the Marine Mammal Interpretation Centre boutique – whale-inspired texts and images may be able to quench your thirst for adventure from the comfort of your own living room.
Milagro
By Christine Valois
From Tadoussac to the Caribbean, Americo, together with his mother, uncle and aunt, follows humpback whales on their migration. On board the sailboat L'Odyssée, the small group studies these animals and rubs shoulders with individuals well-known to the GREMM team. This is an opportunity for Americo to listen to Siam sing, witness  Tic Tac Toe giving birth, or befriend a young humpback by the name of Milagro. This perilous adventure allows the boy to discover not only the wonders of the sea, but also its fragility. An interesting and educational children's novel that will help readers familiarize themselves with scientific research, the challenges of protecting whales and their behaviour.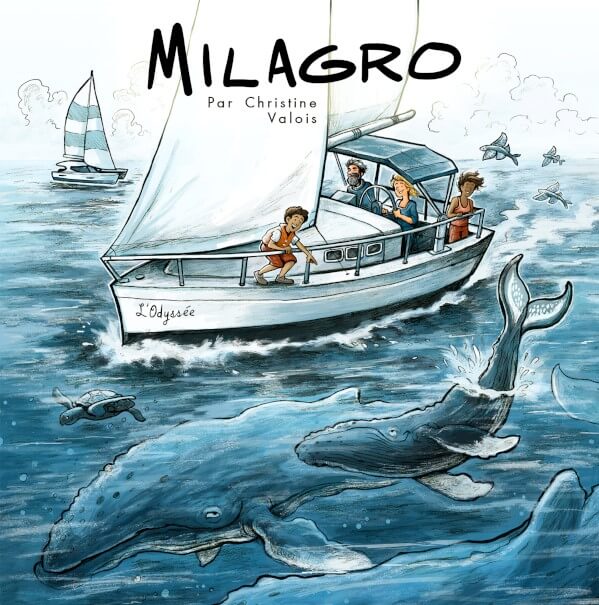 Des baleines plein les yeux
By Mylène Arpin
In this first volume of Découvertes de Florence,  the young heroine explores the coastline for the first time. Accompanied by her loyal friend Nico and her dog Truffle, she travels to Carleton-sur-Mer to explore the beach, paddle boat, swim and fish. Her maritime adventure ends in Tadoussac, where she encounters whales on a boat trip and visits the giants of the Marine Mammal Interpretation Centre (CIMM). Through Florence's eyes, you will contemplate the stunning landscapes of the Gaspé and the North Shore while honing your knowledge of marine mammals.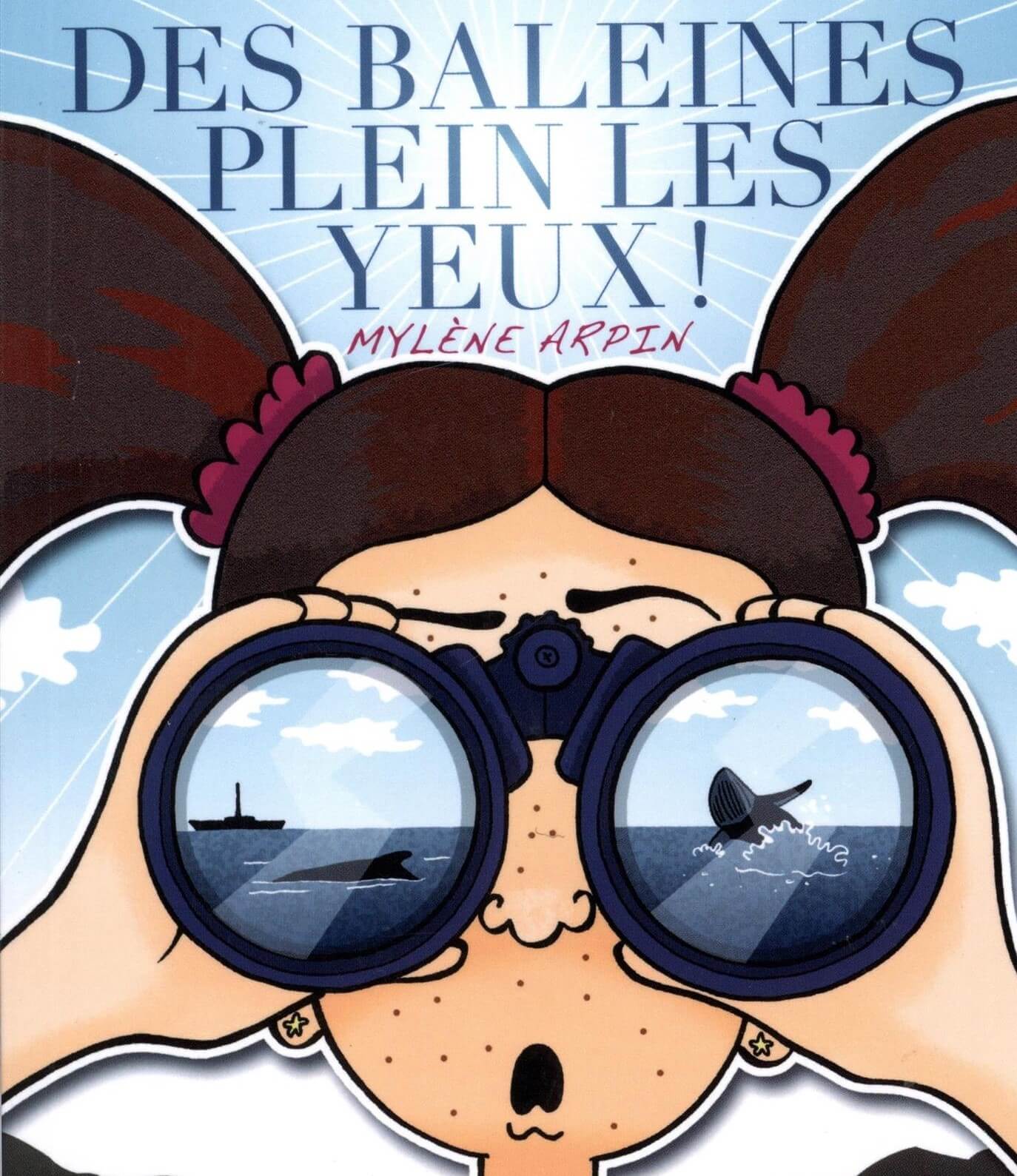 Splash la baleine, hop le dauphin!
By Marguerite Tiberti and Capucine Mazille
This documentary album plunges young readers and their parents into the world of cetaceans. The wonderful illustrations by Capucine Mazille complement information capsules on every page. How do baleen whales manage to eat without teeth? Are cetaceans still threatened by whaling? How long do bowhead whales live? Splash la baleine, hop le dauphin addresses a wide array of questions, from the most trivial to the most delicate. An excellent introduction to the world of marine mammals!
These books can be purchased by visiting us at the CIMM boutique in Tadoussac, open daily from 10 a.m. to 5 p.m., or by ordering them online from Les Libraires (website in French). Enjoy these great reads!