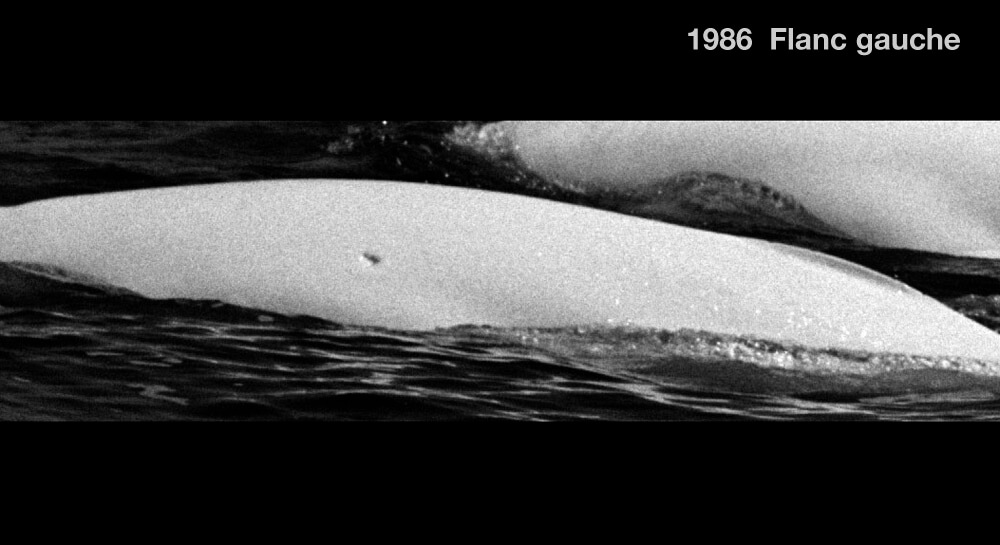 Adopted by Peinture Internationale
ID number

DL0007

Sex

Unknown

Year of birth

Unknown

Known Since

1986
Distinctive traits
Octave est identifiable du flanc gauche seulement par sa petite cicatrice sur le flanc en avant et par ses trois entailles légères dans la crête dorsale.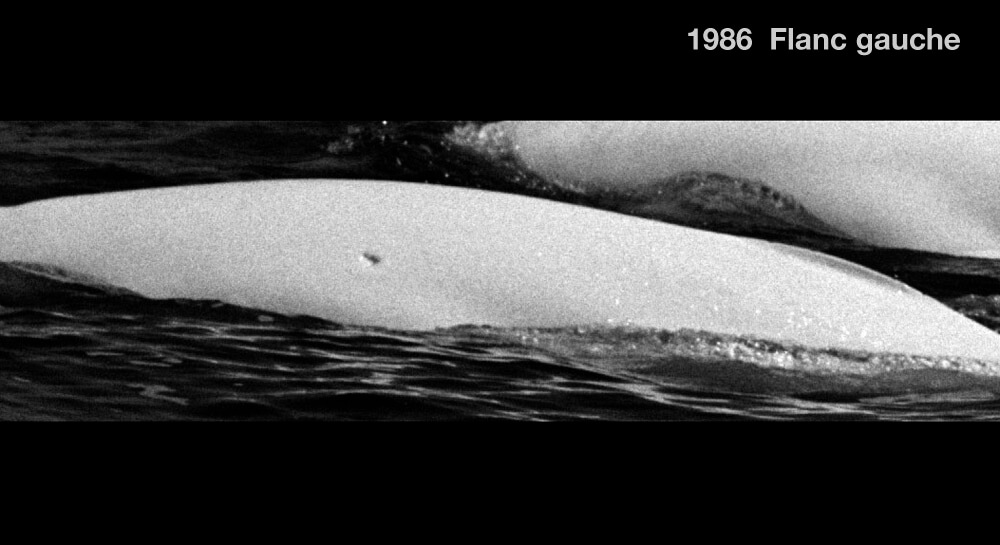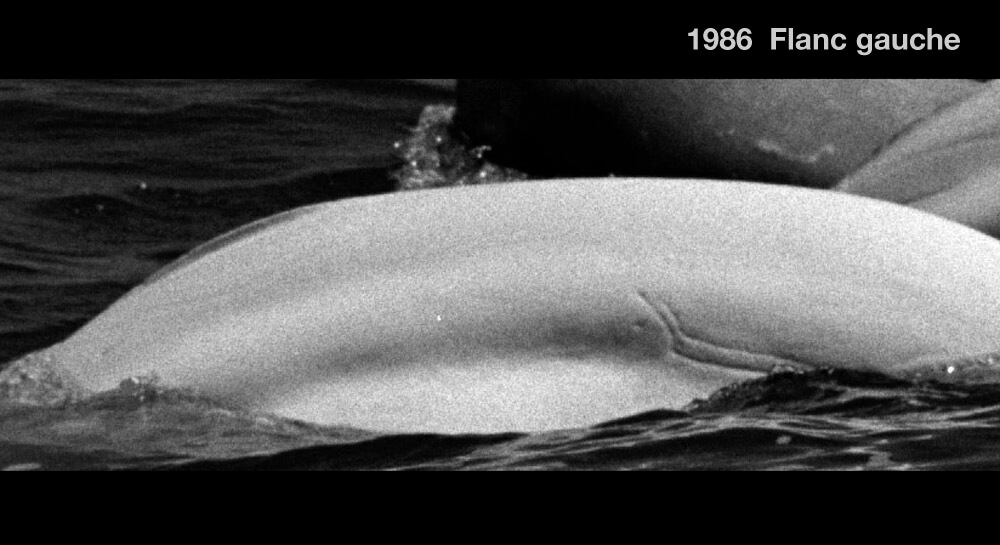 Life history
Observé qu'une seule fois en 1986, Octave était complètement blanc. Il serait donc né avant 1970.
Le manque de données sur ses habitudes et ses affiliations ne nous permet pas d'identifier le secteur qu'il fréquente.à
Octave a été observé une seule fois, le 1er juillet 1986. C'est un adulte blanc. Nous ne connaissons pas son sexe, mais lors de cette rencontre, il était accompagné de femelles — Tadeus, Corsaire et Yogi — de la communauté du fjord du Saguenay et d'un grand nombre de jeunes. Deux autres communautés de femelles existent : celles de la rive sud et de Kamouraska. Chaque communauté s'attache à un territoire et il y a peu d'échanges entre elles. Les femelles bélugas deviennent des expertes de leur territoire, en connaissent bien les ressources et peuvent subvenir efficacement aux besoins de leur nouveau-né.
Observations history in the Estuary
Years in which the animal was not observed Years in which the animal was observed
Latest news
La seule observation d'Octave remonte à plus de 25 ans. Est-il mort? Est-il demeuré invisible à l'œil du chercheur pendant tout ce temps? Chose certaine, son histoire demeure une source d'informations précieuses qui nous aident à mieux comprendre cette population fragile.
Sponsor
Peinture Internationale adopted Octave, Aile Joyeuse, Blanche-Neige, Oreillette, Patte d'Oie et Vagabonde (1988).