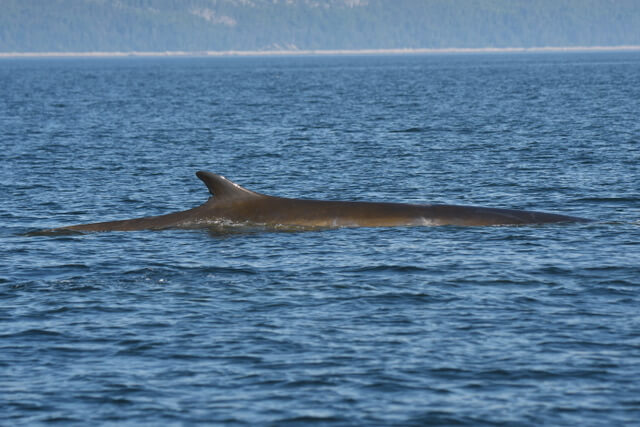 ID number

Bp935

Sex

Unknown

Year of birth

Winter 2006-2007

Known Since

2007
Distinctive traits
White mark on right flank; dorsal fin presents a notch at its base and a slight change in angle in its curve.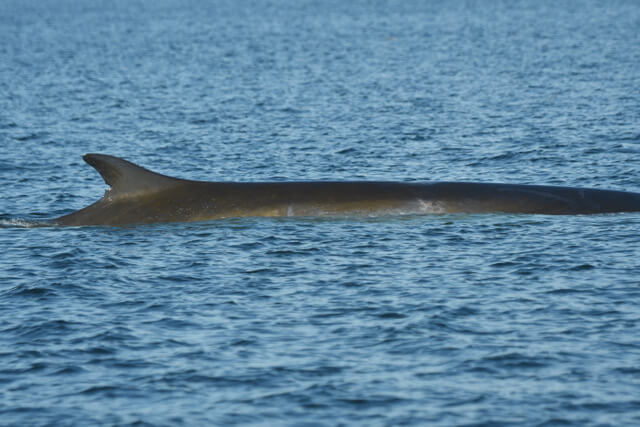 © GREMM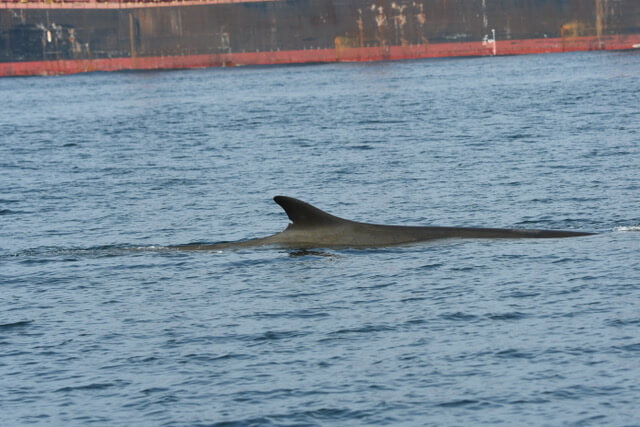 © GREMM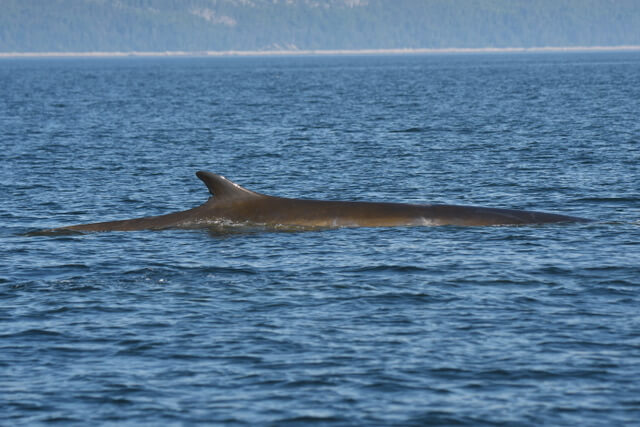 Dorsale. © GREMM
Its story
The fin whale Bp935 first arrived in the St. Lawrence Estuary in the summer of 2007, along with its mother, the famous Capitaine Crochet ("Captain Hook" in French). A true star of the Marine Park, Capitaine Crochet will long be remembered for her punctuality, fidelity and fertility. Between the time she was first identified in 1994 and her tragic entanglement and disappearance in 2013, this female fin whale was sighted nearly every summer in the Estuary, and was often one of the first of her species to arrive. She is credited for giving birth to at least three calves, including the famous Bp955 a.k.a. "Ti-Croche", born in 2009 and who would therefore be Bp935's younger brother or sister.
Despite this family heritage connected to the Estuary, Bp935 was not seen in the St. Lawrence for 12 years before being identified again in 2019, and then again in 2020. Where had it gone in the meantime? That's anyone's guess! The migrations of fin whales are still poorly understood. But the years have left their mark on Bp935's skin: its dorsal fin now shows a large notch in its trailing edge, and, in 2020, a scar was discovered on its right flank which was not there last year. After so many years and changes, it was ultimately Bp935's chevrons and the patterns on its peduncle that allowed researchers to recognize it.
Observations history in the Estuary
Years in which the animal was not observed Years in which the animal was observed