Every year since 2012, the Quebec Marine Mammal Emergency Response Network has been recruiting volunteers who are available and motivated to validate and document cases reported to 1-877-7baleine.
Although 75% of volunteers in 2016 renewed their involvement for 2017 (i.e. 96 people), the needs in coastal regions are still considerable. The Marine Mammal Emergencies team invites local residents who are available and motivated, who have a means of transportation, a camera and an effective means of communication, and who are interested in marine mammals, to join its network of volunteers.
Becoming a volunteer
Financial support for the Network allows about 20 new volunteers to be recruited each year. Volunteering for the Network does not require any special skills. Volunteers are required to attend a free three-hour training offered in the spring via a web conferencing system. This training helps familiarize volunteers with the structure of the organization, the types of cases it deals with and the intervention protocols that the volunteers will be called upon to implement in collaboration with the teams of specialists.
Following the training, a response kit is provided containing all the necessary equipment: field guides for seals and whales, rope for attaching the carcasses that will undergo necropsies by scientists, gloves and cleaning equipment, weatherproof awareness posters, measuring tape, safety perimeter ribbon and carcass ID tags.
Life of a volunteer
In 2016, volunteers logged some 220 hours in the course of their interventions. This includes travel time, searching for carcasses to confirm their species, submitting photos and sighting reports, communicating with the call centre and researchers, raising awareness at the sites of strandings, and, for the most experienced and motivated volunteers, administering first aid to live beached whales and taking samples from species that are the focus of research projects.
Listen to Matane resident Sam De Champlain (in French), who has nearly 50 hours of volunteer work under his belt.
Join Marine Mammal Emergencies
The Network covers all of Quebec, from Montréal to the Magdalen Islands. The territory is vast and the response must often be rapid. Additional volunteers are required in those areas where the number of cases is greatest and that are far from the larger population centres, i.e. between Matane and Rivière-au-Renard and Chaleur Bay (Gaspé region), between Longue-Rive and Baie-Comeau and especially down river of Sept-Îles (North Shore), the Rivière-du-Loup and Rimouski regions (Lower St. Lawrence), and in the Magdalen Island archipelago.
If you are interested, send us an email ([email protected]) specifying the area you are willing to cover (from which municipality to which municipality) and your contact information.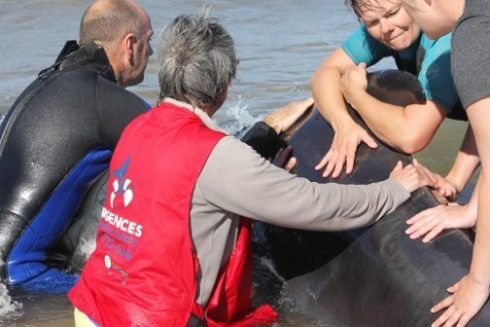 Volunteers © Doris Brasset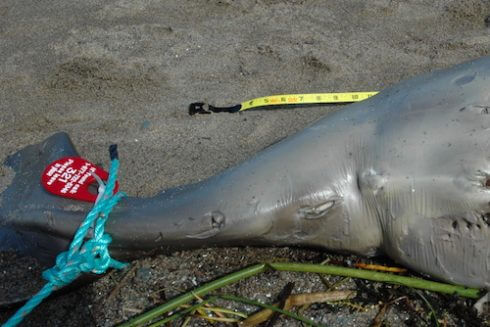 © Martine Millette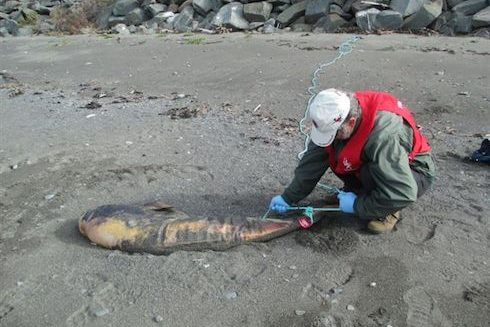 © France Bernier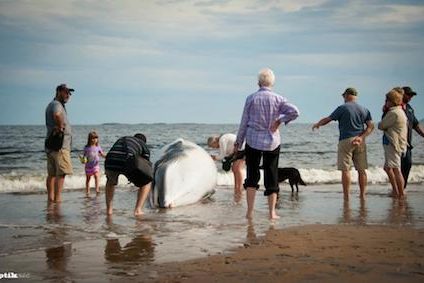 © Optik360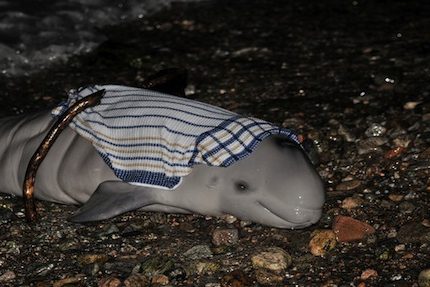 © GREMM