It was a bountiful week on the St. Lawrence this week, with spectacular marine mammal viewing to locals and visitors alike who take the time to look. If we've said it once we've said it a hundred times: There is no best time of day to observe whales. They have no circadian rhythm, and their activities are not governed by the solar clock. Yet the most moving memories and the most awe-inspiring photos are often those that are bathed in the golden rays of the sun at dawn or dusk.
Morning song
"Yesterday morning at around 7 a.m., we were greeted by whistling belugas, which were vocalizing out of the water. The sounds resonated in the morning silence; it's a great reason to get up in the morning," says Charlène Dupasquier. For four days, she has been camping on Grande Ile off the coast of Kamouraska, where she is assisting two researchers studying beluga vocalizations as part of a collaborative project being carried out by Ocean Wise, GREMM and the Marine Mammal Observation Network (MMON). Together, they are attempting to answer the intriguing question: "Are there any dialects within the St. Lawrence beluga population?"
"There are always belugas here; we spotted up to 25 individuals at the same time from our observation post. We see a lot of females with calves, yearlings, or lighter-coloured offspring. We have tremendous diversity not only in terms of age groups, but also in terms of behaviour," she explains. "Feeding, socializing… The day before yesterday, a group of six brawny white belugas arrived. They were quite bossy in their attitude, chasing some of the females and creating a ruckus. It was definitely a group of bulls!"
From café au lait to pure white, the full palette of beluga colours is also present in Rivière-du-Loup, while just a few stealthy little backs are spotted from Cacouna.
Morning is also the perfect time to observe large blasts from Cap Bon Ami in Forillon National Park. Jean Roy, who owns a whale-watching cruise company, always takes the time to scout for whales before the first departures of the day. This week, he tallies up to five humpbacks and three fin whales, not to mention numerous minke whales and harbour porpoises. Atlantic white-sided dolphins are also very present, painting the horizon with yellow streaks as they leap across the water surface.
Sun, wind and waves
The Saguenay-St. Lawrence Marine Park is currently hosting around 20 humpbacks and possibly just as many fin whales. Numerous porpoises and minke whales complete the picture. It was a week rich in aerobatics, pectoral slapping and caudal twists. There was also a wide range of weather conditions, from calm sunny days to gales accompanied by waves.
In the Mingan Archipelago, mariner Jacques Gélineau spots his first white-beaked dolphins on Saturday, July 31. Two days later, on the opposite end of this island chain, he encounters six humpbacks – including a mother and her calf – and four fin whales. His other outings are essentially marked by the presence of a dozen or so hungry minke whales and harbour porpoises.
On Wednesday in Pointe-des-Monts, an observer informs us of the presence of twelve humpbacks and four fin whales. Four days earlier, a tourist on holiday in Godbout reported seven large blasts. Were they the same individuals? Impossible to say, but the number of observations suggests that the waters must be chock full of fish these days.
Grandiose light of the setting sun
On July 30, under the setting sun off the coast of Les Escoumins, two humpback whales decide to let loose for the camera lens of Renaud Pintiaux. Identified as H859 and H909, the two animals breach in every which direction, seeming to defy gravity. A few days later, the spout of a yet-to-be-identified newcomer sprays into the warm evening air.
Evening is also the most peaceful time of day on the Saguenay Fjord. Whatever the day's weather, the waters of Anse de Roche almost always seem to regain their calm at sunset. On Tuesday evening, a kayak guide glides across a calm sea when a spout erupts: a group of belugas heads upriver along the opposite bank. Even if the beluga has a very small exhalation compared to larger whales, the particularity of the evening silence makes it possible to hear its breath from a great distance.
"On Sunday, August 1, I spent 9 hours at sea," says an observer based in Gaspé. Between noon and 5 p.m., not a single blast. My friend and I were able to observe birds, seals and the stunning rocky slopes of Forillon National Park. Then, at around 5 in the evening, the magic began: hundreds of Atlantic white-sided dolphins approach, and whale spouts begin spewing out of the water. In the soft light of the setting sun, we observe a total of eight humpbacks, including a trio consisting of a calf and two adults. We returned to shore after the sun had already set, in the dark. The experience was so intense that I dozed off with my eyes open. I feel a deep sense of gratitude toward Mother Nature, who was so generous to us."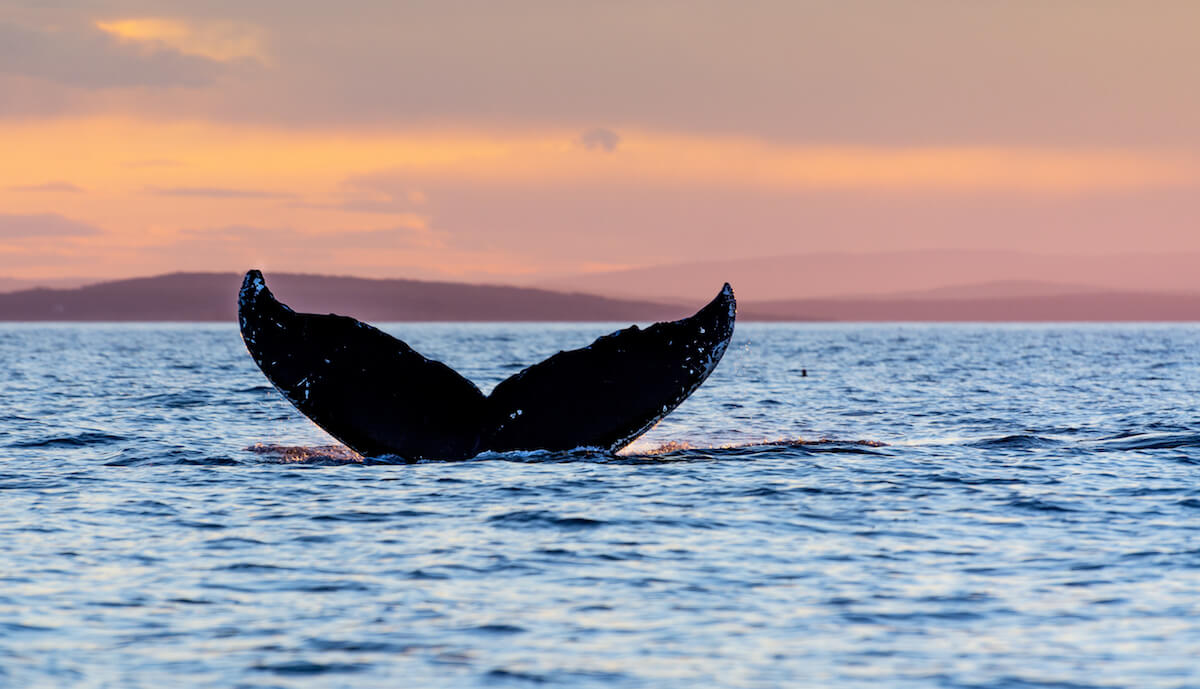 © Guylaine Marchand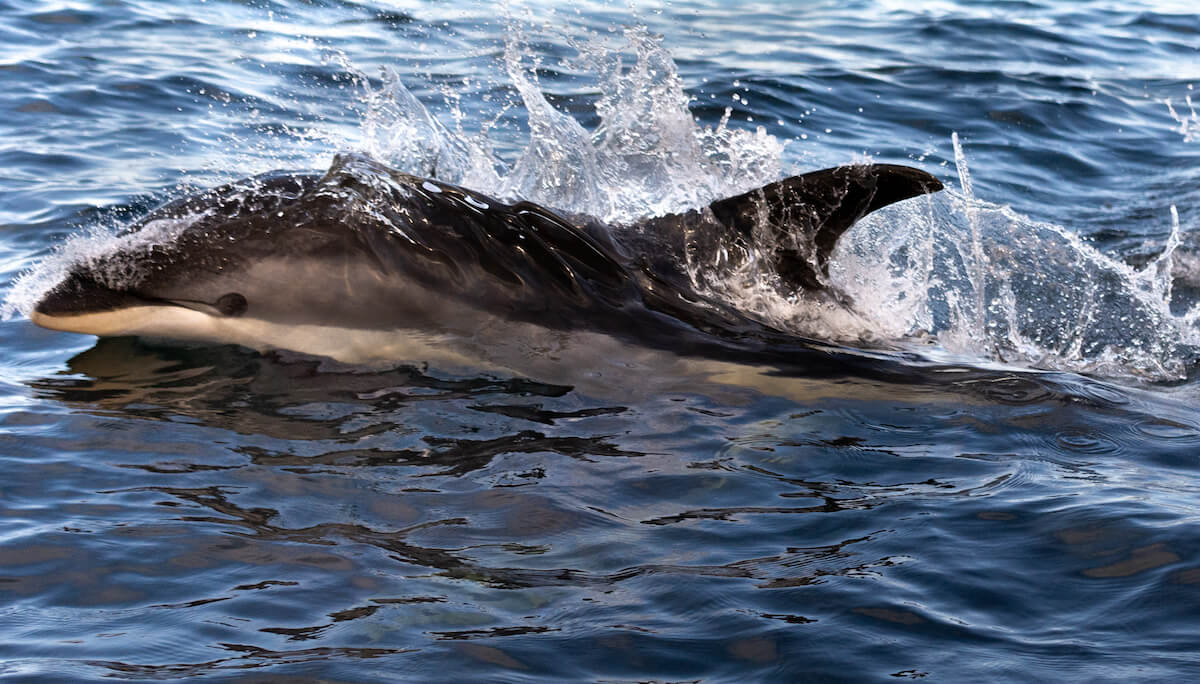 © Guylaine Marchand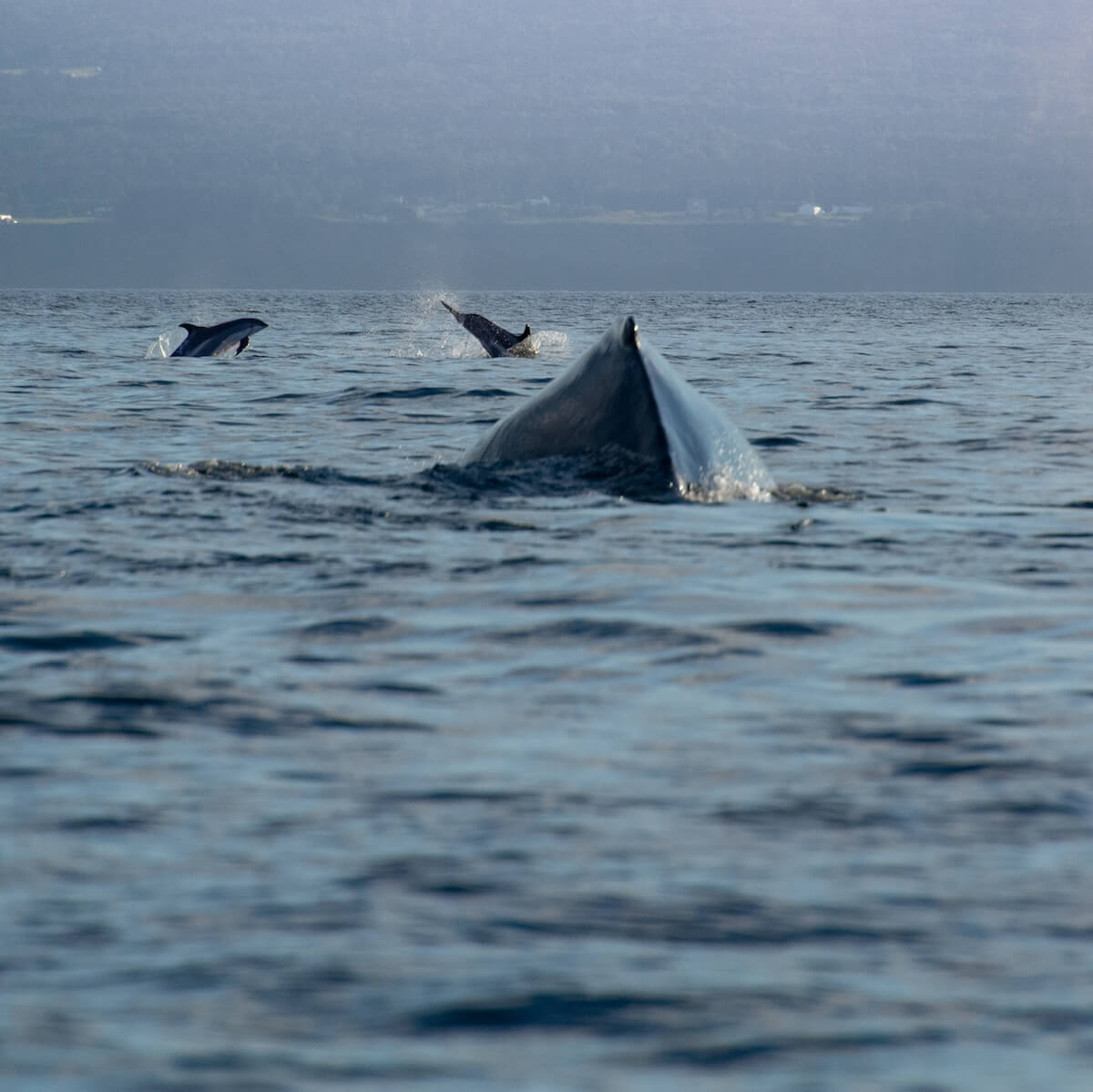 © Guylaine Marchand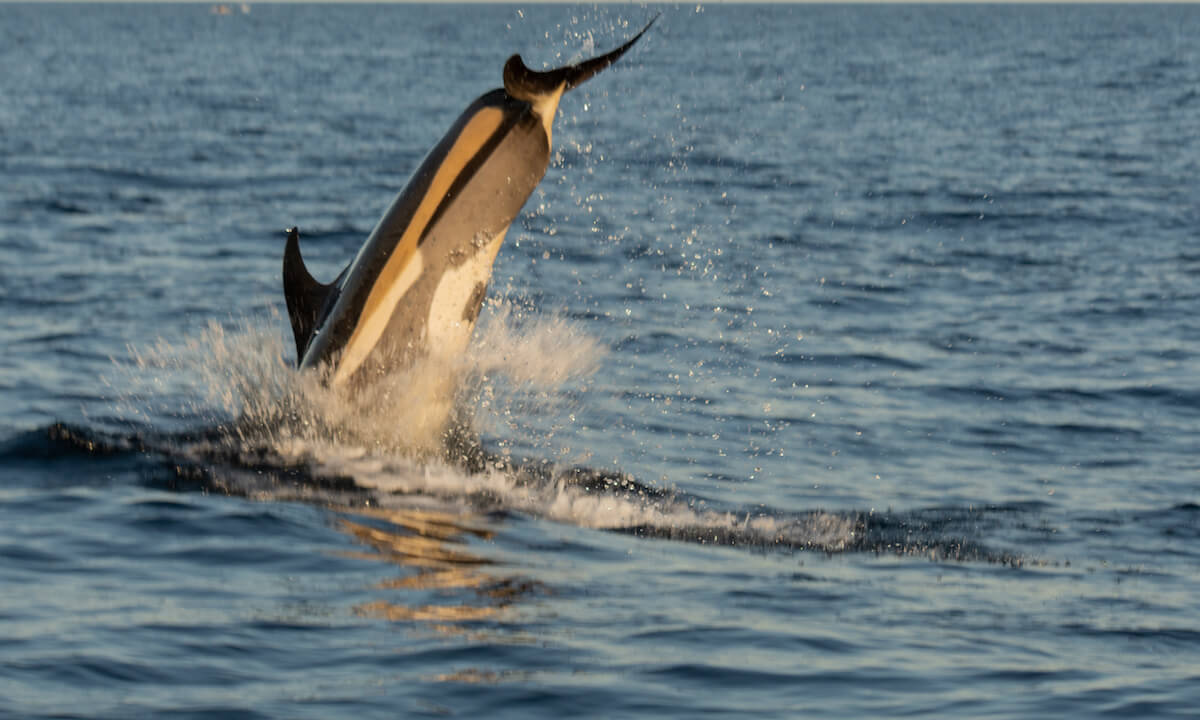 © Guylaine Marchand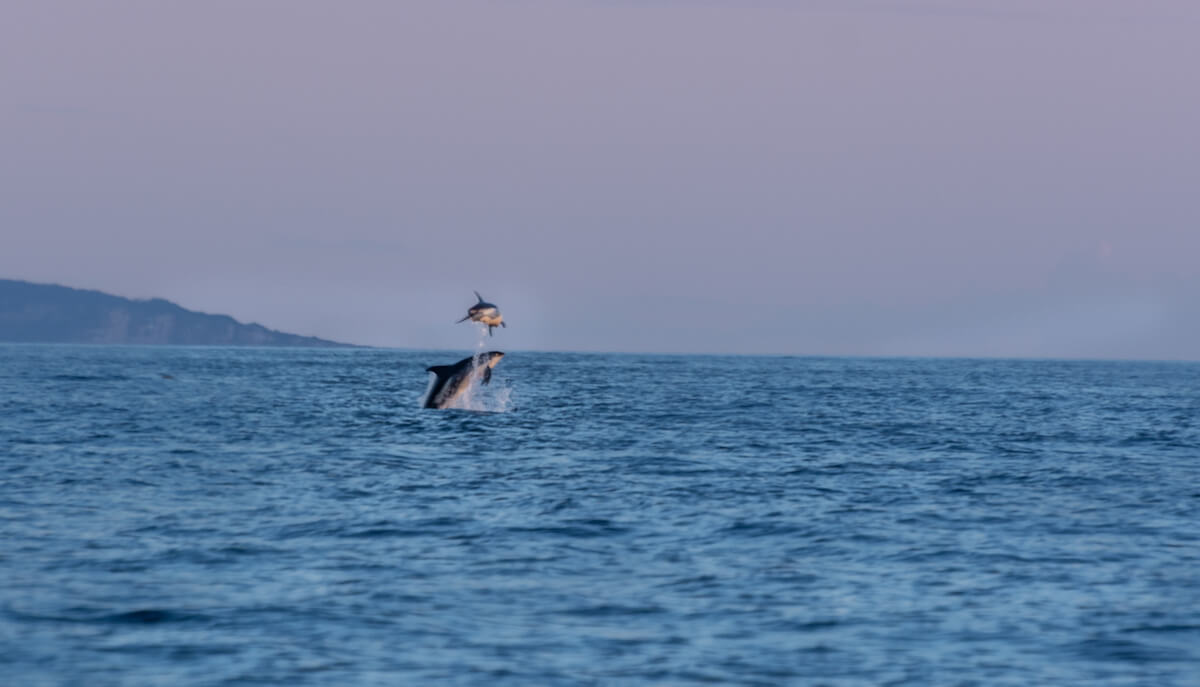 © Guylaine Marchand
Where are the whales this week? Here's what our collaborators saw!
These observations give an idea of the presence of whales and do not represent the real distribution of whales in the St. Lawrence. Use them for fun!
Click on the whale or seal icons to discover the species, the number of individuals, additional informations or photos of the sighting.  To enlarge the map, click on the icon in the upper right corner. The map works well on Chrome and Firefox, but not so well on Safari.
To display the list of sightings, click on the icon in the upper left corner.