Le Souffleur
Humpback Whale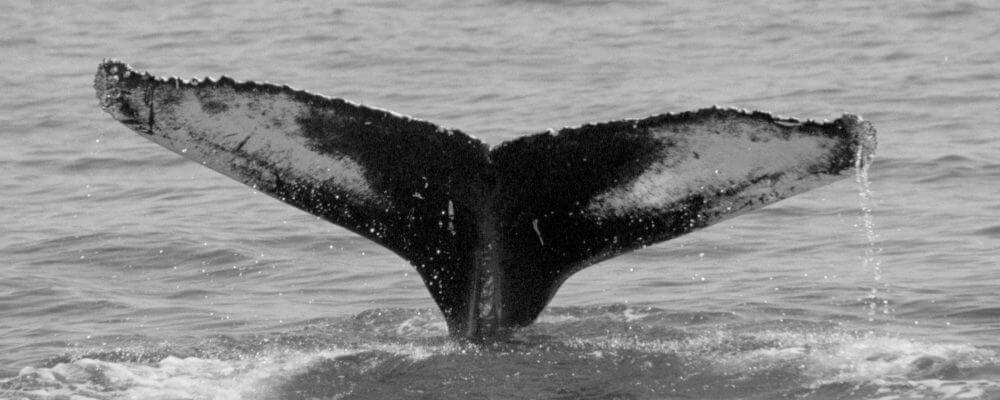 ID number

H531

Sex

Female

Year of birth

Unknown

Known Since

1997
Distinctive traits
Le Souffleur can be identified by the unique coloration pattern under its caudal fin. It can also be distinguished from other humpback whales by the particular shape of its dorsal fin and by the scar it bears in front of it, on its hump.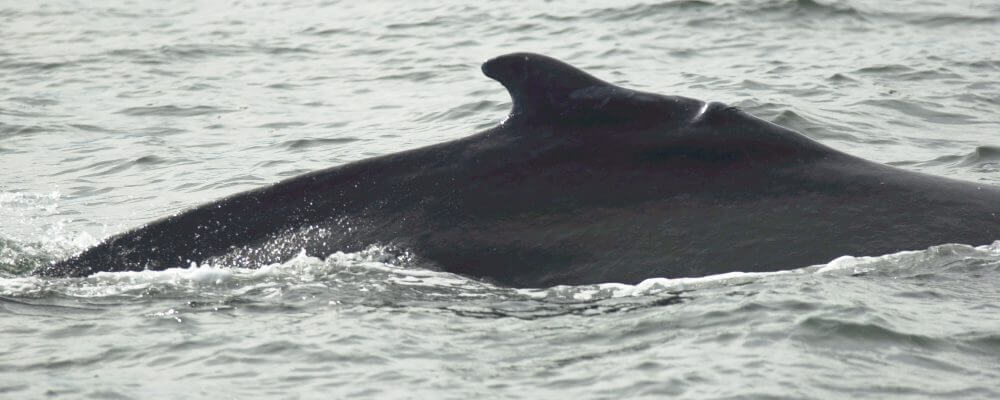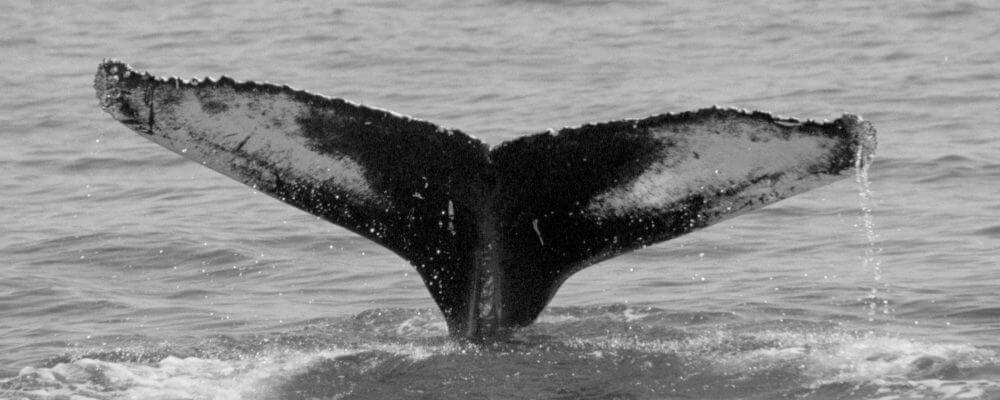 Her story
In 2000, the cover of Le Souffleur, GREMM's annual newsletter, featured a series of photos of a humpback whale that deployed its tail when diving. When a GREMM member recognized the same features on the tail of an animal he was watching on the river, he exclaimed, "It's Le Souffleur!" and that's how the female humpback whale H531 got its name. However, the team at the Mingan Island Research Station (MICS) calls it "La Souffleuse".
Le Souffleur has been observed in the Mingan and Anticosti Islands area by MICS almost every year since 2002. In 2008, she was even accompanied by a calf. However, in the absence of a biopsy, it was impossible to establish their relationship. In 2017, Le Souffleur, which is also called La Souffleuse, was seen again with a small one.
With Tic Tac Toe, Le Souffleur was one of the first humpback whales to adopt the estuary for long stays in the late 1990s.
Observations history in the Estuary
Years in which the animal was not observed Years in which the animal was observed
Latest news from the publications Portrait de baleines
This humpback owes its funny name to a GREMM member who recognized this whale on the water, whose photo illustrated the front page of the organization's annual magazine, entitled "Le Souffleur". In the Gulf, this individual is known as "The Blower", which is consistent with the results of a biopsy carried out in 2002 by MICS indicating that it is a female! Since 2000, The Blower has been identified almost every summer in the Gulf. It has been observed only three times in the marine park in the last 19 years. Thanks to observations made by MICS and GREMM, we know that Le Souffleur has already made a round trip from Tadoussac to Mingan in 2002, that is to say 1200 km, in less than 15 days! Among the presumed calves of H531, only the one of 2017 has been observed often enough in its company to be confirmed. Last February, Le Souffleur was seen with a small whale near the Turks and Caicos Islands, in the Caribbean. Could it be a 2021 calf? Finally, this small whale and Le Souffleur were observed more than 250 km apart and within a day of each other in July. This indicates that the whale first identified as the calf of H531 is actually an adult minke whale! This story reminds us of the importance of observing the interactions and behaviours of two whales on several occasions before concluding that it is a mother accompanied by her calf.