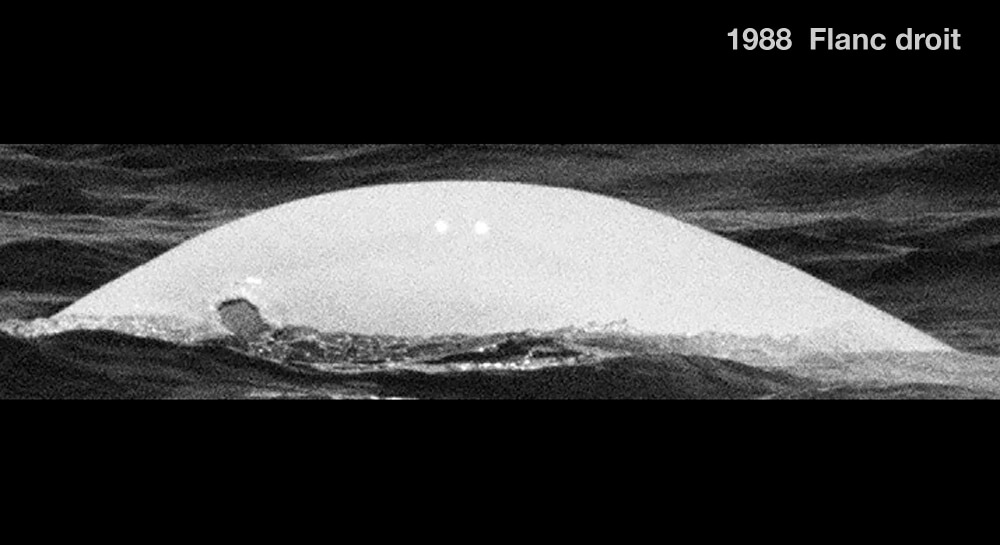 Adopted by les Enfants d'Alma
ID number

DL0051

Sex

Unknown

Year of birth

Before 1976

Known Since

1988
Distinctive traits
La particularité de Caresse est sa grosse cicatrice sur le pédoncule au flanc droit.
Life history
Observé une fois en 1988, Caresse était complètement blanc. Il est âgé d'au moins 12 à 16 ans.
Nous l'avons observé qu'une seule fois, ce qui ne nous permet pas de déterminer son sexe et son secteur de fréquentation estival. À l'âge adulte, il existe une forte ségrégation entre les mâles et femelles. Les femelles vivent en communauté avec les jeunes et les mâles se trouvent souvent dans des troupeaux unisexes.
Lors de la seule observation de Caresse, il se trouvait au large des îles de Kamouraska. Il se trouvait dans un troupeau d'une dizaine de bélugas très dispersés, dont près de la moitié était des jeunes. Il levait la queue hors de l'eau à chaque respiration ce qui facilitait sa reconnaissance.
Observations history in the Estuary
Years in which the animal was not observed Years in which the animal was observed
Sponsor
Les Enfants d'Alma adopted Caresse (1989).